MASALA, the genuine Indian restaurant
HALAL Food, Freshly-Baked Nan, Genuine Indian Curry, Homemade Tandoori, Valuable Party Set, All-You-Can-Eat Lunch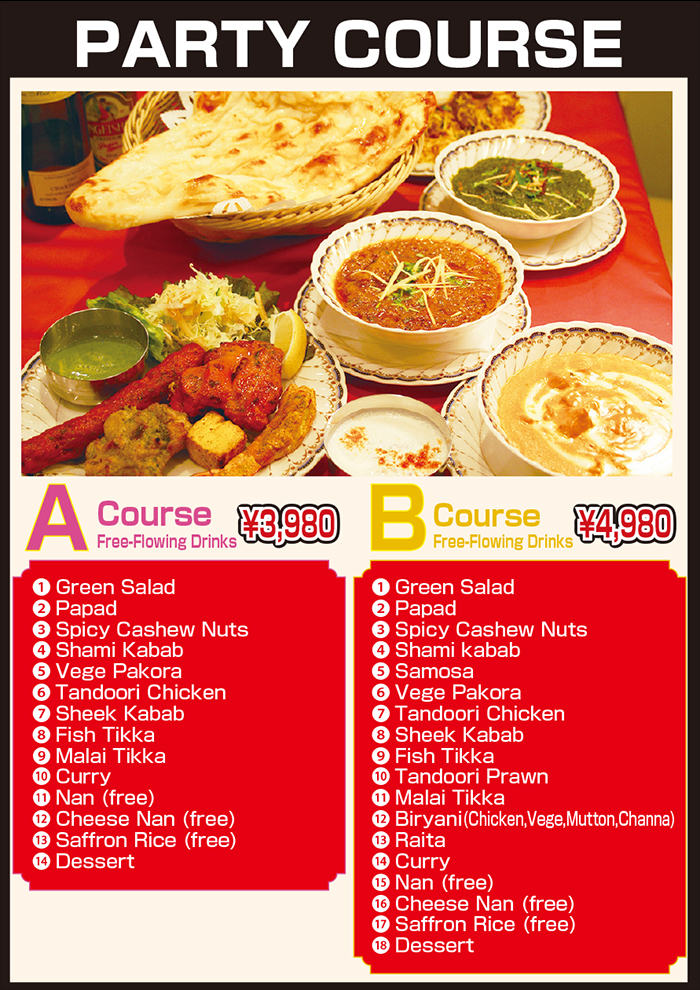 Kitchen staff All Muslim. only halal food.

For each shop, you can hire the whole store with at least 30 customers.
We also welcome to consult the party plan according to the budget. Please feel free to contact us.
The list prices on this website include tax.
Copyright (C) indian restaurant MASALA All Rights Reserved.